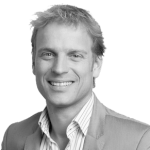 Dr. Holger Sprengel
Co-Founder
Dr. Holger Sprengel (Co-Founder) is an art and technology lover. He holds an MBA, PhD in Law. Holger is supporting corporate- and private partnerships as well as financing issues. He is co-founder of various companies founded both in the digital sector, much of them in VR/AR/XR space, in gaming and for other business sectors. He is part of the international jury of several art prizes, like the SWAB and ARTE Laguna Prize. He is also co-fonder of Espronceda and Act-Utopia. He believes in the philosophy of the European STARTS programs and believes that art is an important innovation trigger.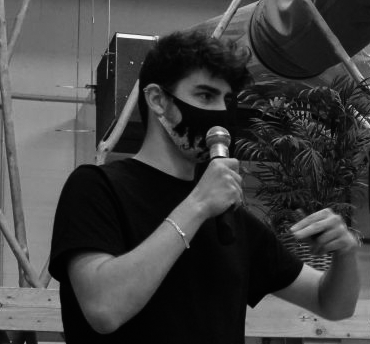 Marc Gálvez
TECHNICAL CREATIVE DEVELOPER
Marc Galvez is a video game developer and technology, art and culture activist. He is passionate about the creation of all kinds of applications and multimedia solutions, in which the programming, design and art from the creative, educational and gamified point of view.
His career began at the age of 12, when his interest in video game engine development grew exponentially, he was able to develop his first video game and share it with those around him. Years later he graduated from the Polytechnic University of Catalonia (UPC) in the degree of Design and Development of Video Games, and elaborated his university thesis on the design of the tutorial as a central pillar in the video game, thus publishing his first work as a dedicated author. He now studies in depth emerging technologies from close up, as well as Artificial Intelligence, Virtual and Augmented Reality alongside image and video editing.
In search of a higher level of knowledge, throughout his career as a developer, he has participated in multiple Game Jams or Hackathons/Labs and industry events, being able to perfect his team skills and enjoy what he really loves.
Web: https://optus23.github.io/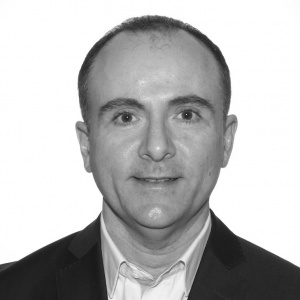 Alejandro Martín
Co-Founder. Concept and Curatorial management of Immensiva.
Alejandro (Co-Founder) is an Independent curator, art collector, artist, scientist, business executive and philantropist.
He is cooperating with Espronceda since 2015 as curator and strategic advisor for international development and cooperation with major Art Institutions and Universities. Developing programmes of inter-disciplinarity of Arts, Science, Technology and Entrepreneurship: ACT UTOPIA LAB and now managing the cooperation of Espronceda in the Consortium of project Mindspaces/ STARTS lighthouse pilots, Horizon2020. European Commission. Alejandro believes strongly in the transformative power of Art and Humanism on the technological development, knowledge creation and social wellbeing.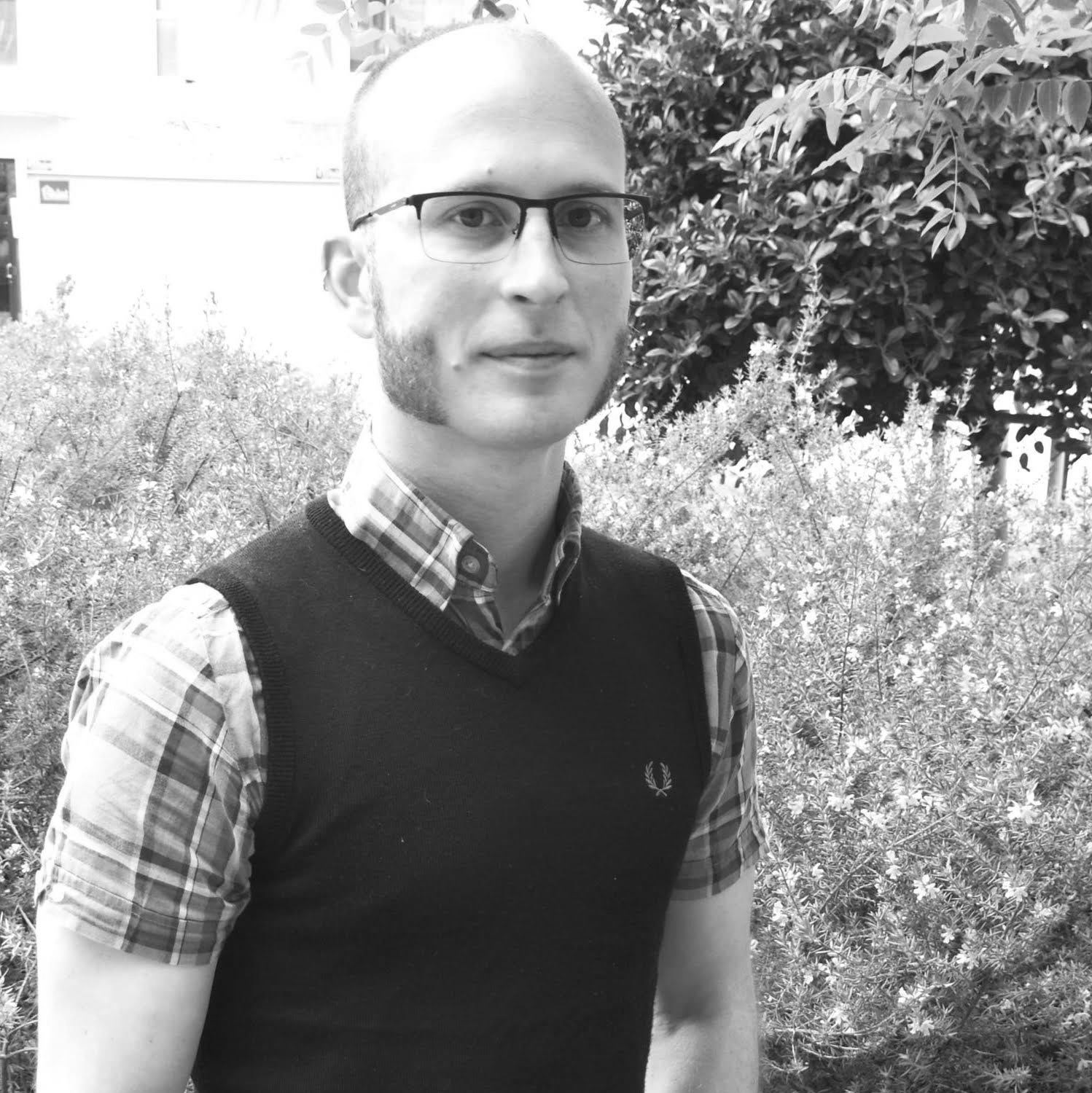 Josep López
CULTURAL MANAGER
Josep is a cultural manager especially concerned about Barcelona's cultural institutions' engagement with the local population. He believes in the transformative power that art and culture can imply for all communities and peoples all over the world and in its liberator and democratizing potential. He claims that culture should be accessible to everyone because of the greatest positive externalities it brings to the people.
Josep graduated in Humanities at Universitat Pompeu Fabra, and he also studied a Masters Degree in Cultural Management at Universitat de Barcelona. 
He is currently working with Espronceda on various European projects, taking care of the public funding applications for the different local administrations and helping with different organizational and production tasks for the center.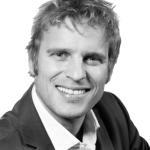 Dr. Henrik Sprengel
Co-Founder
Dr. Henrik Sprengel (Co-Founder) is a serial entrepreur with experience with converting ideas into real businesses, since a decade. Based in Barcelona he feels truly European. His conviction that the EARTH without art would be "EH" makes him a strong believer in art & culture and in espronceda as well as IMMENSIVA..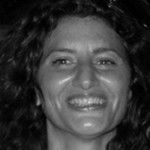 Savina Tarsitano
Co-Founder
Savina Tarsitano (Co-Founder) is an artist from Calabria, Italy, who lives and works between Italy, Belgium and Martinique, Caribbean island. Her research hinges on the concept of "landing-place". She has spent creative periods in "theme-sites" like islands, abbeys, castles all over the world. She is member of the European Cultural Parliament, ambassador of the Rebirth project of Michelangelo Pistoletto and founder of the project "Creativity in Motion" for a social integration through art. Savina is partner of espronceda and in charge of developing the activity programs, the European partnerships as well as curator relations.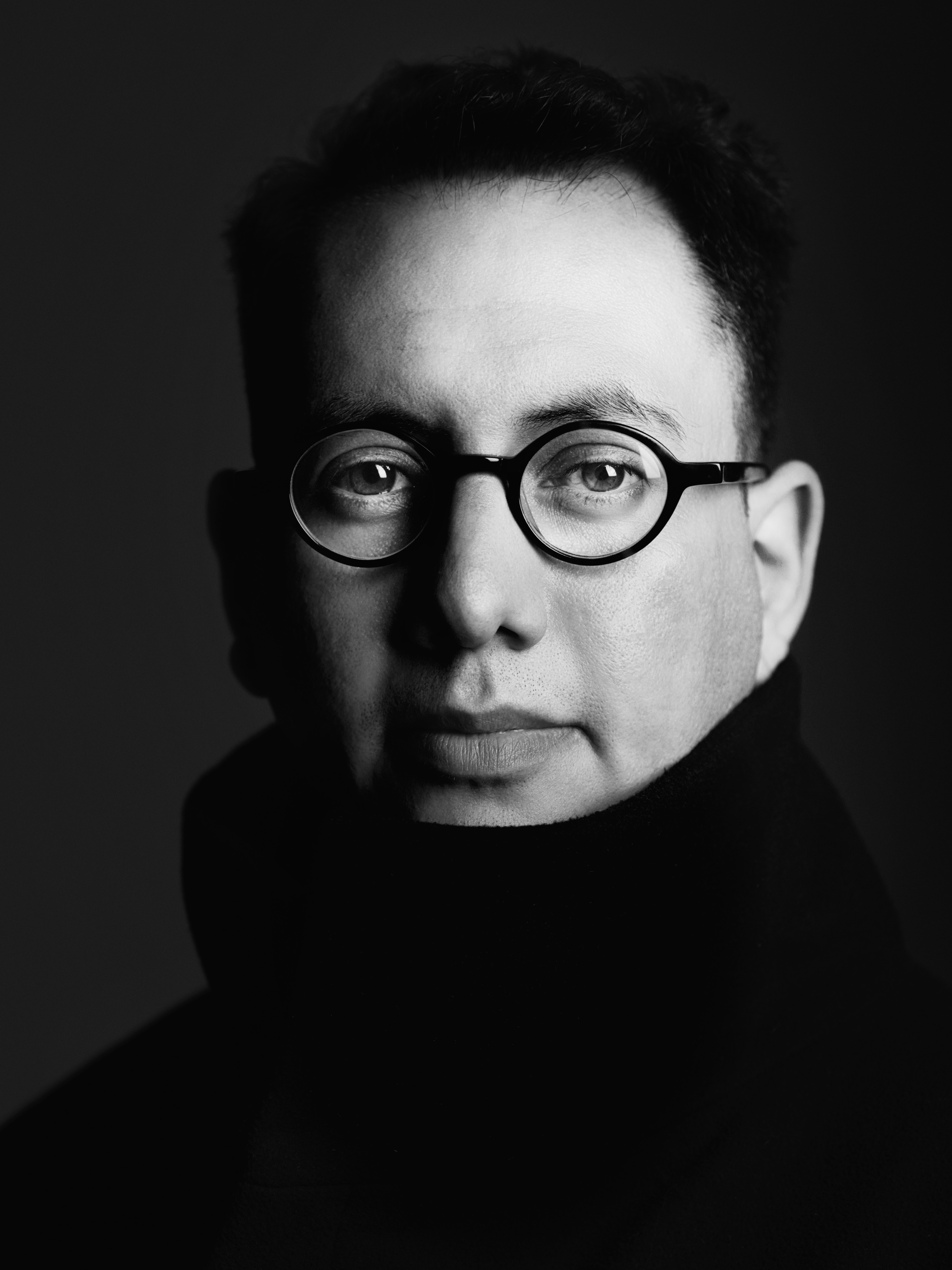 Refik Anadol
ADVISOR
Refik Anadol (b. 1985, Istanbul, Turkey) is a media artist, director, and pioneer in the aesthetics of machine intelligence. His body of work locates creativity at the intersection of humans and machines. In taking the data that flows around us as his primary material and the neural network of a computerized mind as his collaborator, Anadol paints with a thinking brush, offering us radical visualizations of our digitized memories and expanding the possibilities of architecture, narrative, and the body in motion. Anadol's site-specific parametric data sculptures, live audio/visual performances, and immersive installations take many forms, while encouraging us to rethink our engagement with the physical world, its temporal and spatial dimensions, and the creative potential of machines.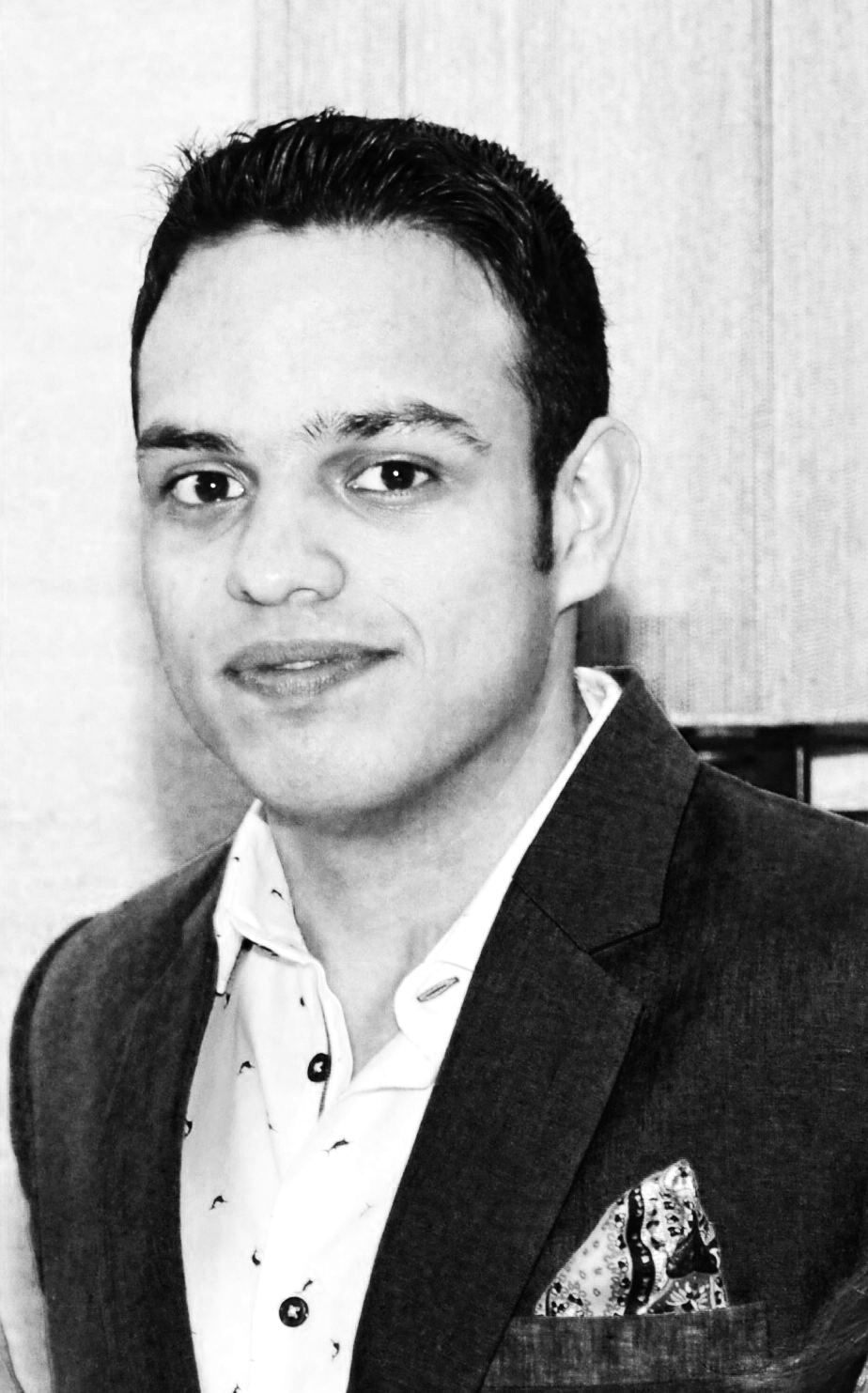 Yash Shekhawat
Yash Shekhawat is current working as innovation Manager for Nuromedia and Nurogames GmbH with heads the projects on VR/AR projects. Yash completed his education in computer science engineering with a focus on data science and games. Following this, Yash completed his Masters at ESADE Business School in Barcelona with a focus on entrepreneurship and innovation. He has completed various projects in the development of Virtual Reality applications and games. He is also involved in projects such as V4Design (https://v4design.eu/) and MindSpaces (http://mindspaces.eu/) to build tools to help Virtual Reality development.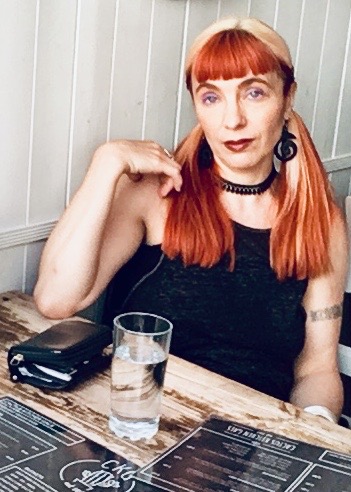 Camille Baker
CURATOR
Camille Baker is an artist-performer/researcher/curator within various art forms: participatory performance and interactive art, mobile media art, tech fashion/soft circuits/DIY electronics, responsive interfaces and environments, and emerging media curating. Baker develops methods and approaches to exploring the body within performance & interactive art contexts, using soft circuits/etextile, wearable electronics & mobile media. Her recent book New Directions in Mobile Media and Performance showcases exciting approaches and artists in this space as well as her own work. She is the Principal Investigator for UCA for the EU funded STARTS Ecosystem (starts.eu) Apr 2019-Nov 2021 and founder initiator for the EU WEAR Sustain project Jan 2017-April 2019.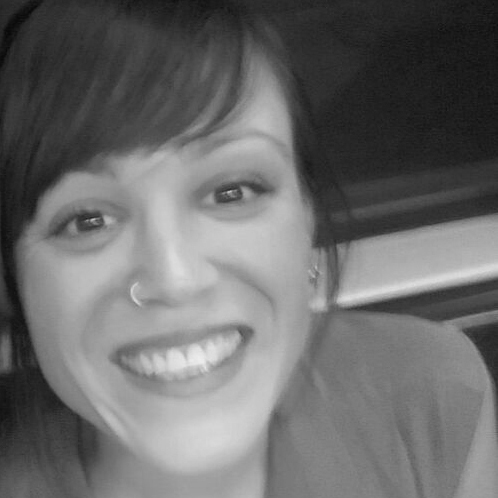 Alessia Gervasone
Advisor
Alessia Gervasone is a researcher, cultural manager, and curator.
Art is her passion, as a wonderful global language to create, find, and express new different ethics.
She believes in dialogue and in the interconnection aimed at exploring new artistic and creative frontiers through different mediums. Sustainability and Human rights are her values.
Graduated cum laude in Communication and Valorization of contemporary artistic heritage and with a course in entrepreneurship in the cultural and creative industry sector. She has collaborated with different museums, cultural and university institutions, always working in the arts organization and production. She was a teaching assistant in New Media Art at the Academy of Fine Arts in Turin and worked in a research center dealing with new technology, cinema, and education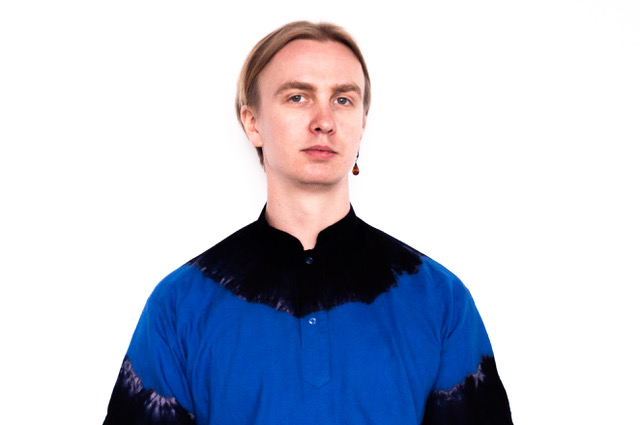 Santeri Suominen
CURATOR
Santeri Suominen is the current Chairman of the Board at FIVR – The Finnish VR Association. He currently works as Curator of XR content and ecosystem at Helsinki XR Center. Whether it is art, entertainment or utility applications, Finland's XR companies, and artists deserve maximum exposure domestically and internationally. This not only gives birth to new initiatives, partnerships, co-operation, and projects but also generates knowledge and understanding about where VR and AR technologies are taking us as individuals and societies. Santeri's role as XR Curator is to fill the gaps between technology, society, and personal experience to help understand the role VR and AR will play in the future of work, art and learning.»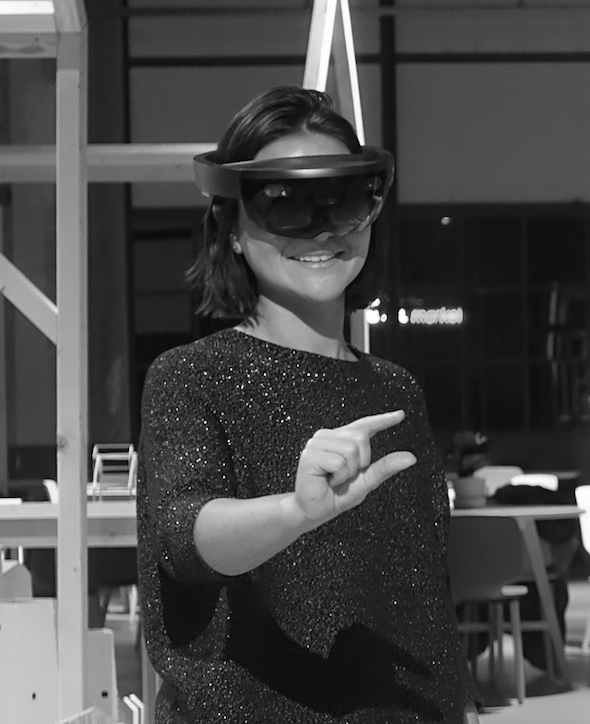 Louise Enjalbert
ADVISOR
Louise Enjalbert holds a masters degree in Management of Cultural Organisation from University Paris Dauphine. With experience in innovative projects at the crossroads of culture and technology, she is now in charge of monitoring the STARTS Residencies which implies following up the residency teams, easing the collaboration between artists, scientists and technologists as well assessing the results and innovation aspects of the residencies. She is also in charge of the communication of this European project including sharing with the community the residency results, events and methodology. Organising the annual events presenting the residencies outcomes and gathering the science-technology-arts community is also part of her missions.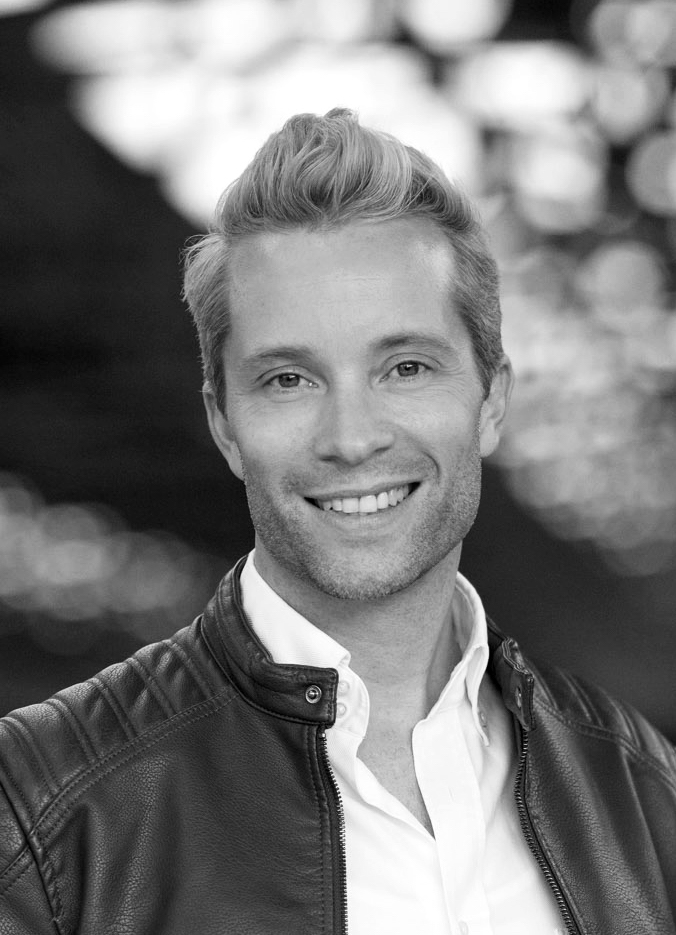 Ulrich Schrauth
ADVISOR
Ulrich Schrauth is the initiator and artistic director of «VRHAM! – Virtual Reality & Arts Festival» in Hamburg and is also responsible as a creative director for various international projects in the field of digital media. He regularly works as a jury member, for example for Laval Virtual/France or VREFEST Rome/Italy. Schrauth is also a speaker and presenter with a thematic focus on immersive arts, i.a. at SXSW Festival Austin/Texas, Film Festival Cannes/France, European Jazz Conference Novara/Italy. He worked nationally and internationally in various positions, including as artistic managing director of Thalia Theater in Hamburg, at the Sydney Festival and as head of programming for the international festival Theater der Welt 2017. Schrauth studied performing arts at the Folkwang Hochschule in Essen and cultural management at the University for Music and Theater Hamburg.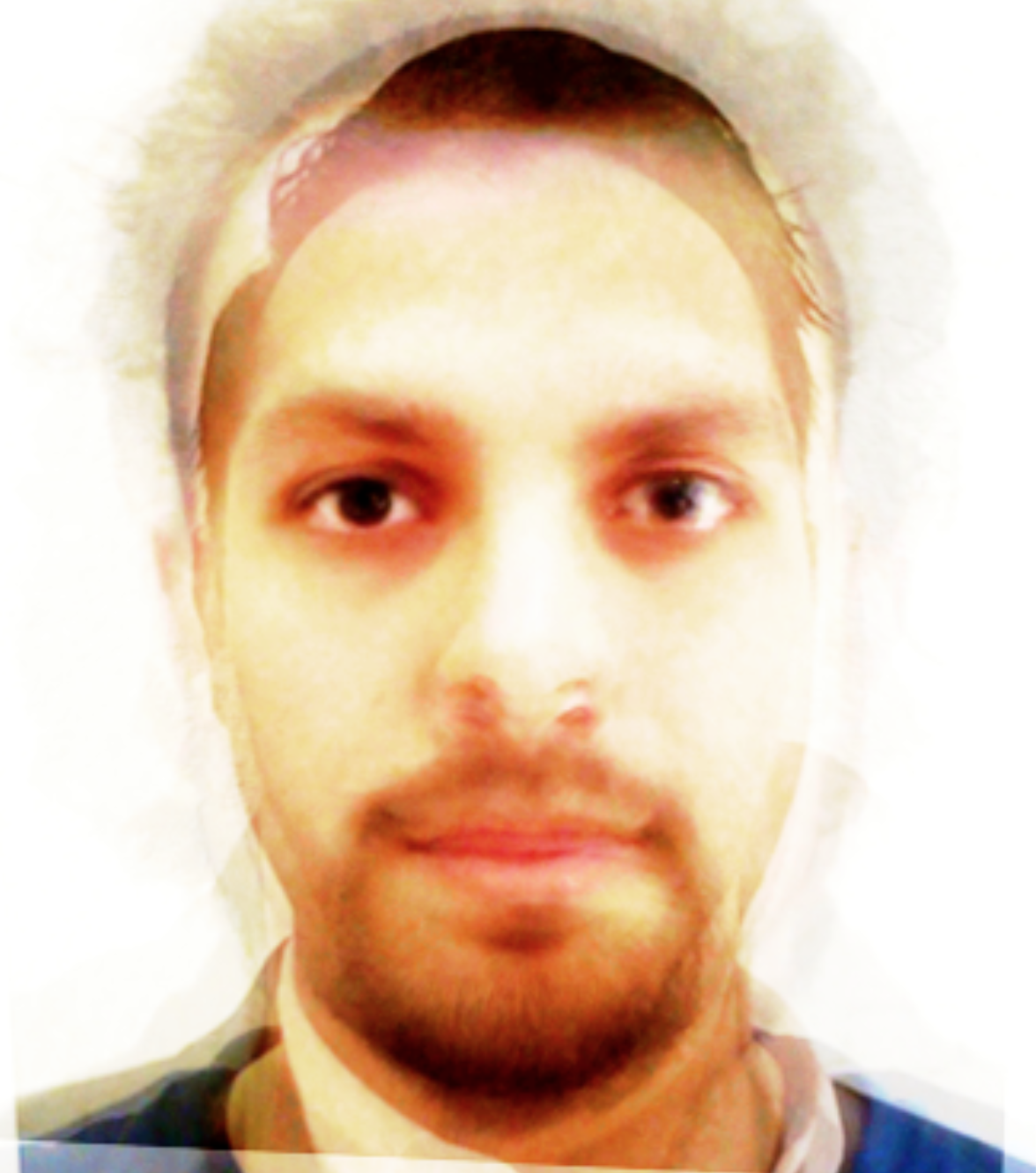 Be Another Lab
ADVISOR
We use technology to promote affective social integration, breaking the pattern of alientation embedded in much of today's technoscientific development.
Our interdisciplinary team of Co-founders, leading researchers and associates:
Daniel González, Philippe Bertrand, Arthur Tres, Marte Roel, Christian Cherene, Norma Deseke, Daanish Masood, Christian Betánzos, Daniëlle Hooijmans.
Despite our focus on artistic practices, the team has backgrounds in Cognitive Sciences and Psychology, Interactive Systems Design, Digital Arts, Computer Sciences, Social Communication, Anthropology, Cultural Management, Philosophy and Conflict Resolution.